Hold on to your hats... 'cause the excitement is going to be more than you can handle ---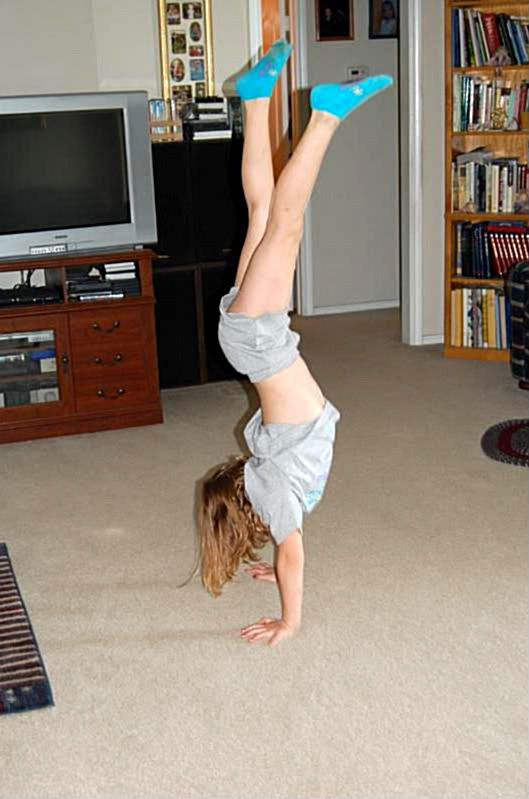 See I told you... Sheer excitement! Briley spent most of the week tumbling and flip flopping through our living room. On a rare occassion did I actually see her feet on the ground. She seems to prefer walking on her hands these days!
Next up is Bailey and the never ending pitching practice. (**Side Note - the house and yard in the picture are our junk yard neighbors - ugh)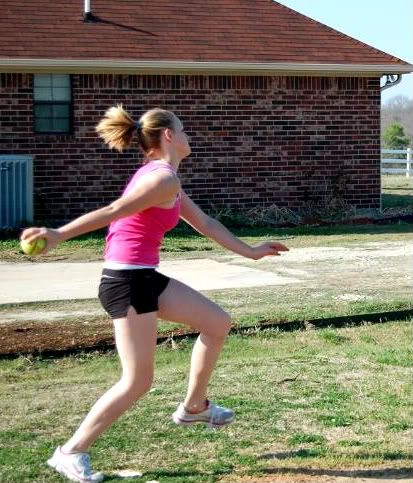 Sorry these pictures are larger than life - I can't seem to make
Photobucket
cooperate?
Check back later after I've had a chance to resize and clean up my pictures from the circus!